Eshel High Boot Stone Rinse
Complimentary shipping on orders of $500 or more.
Description
Our Eshel High Boot reissued in beautiful Japanese rope dyed khaki.
Jeans inspired by Hannah Eshel and her NYC studio uniform; a painter and sculptor known for sensuous yet minimalistic forms. Designed with function and purpose, these jeans sit with ease at the natural waist and fall into a slim straight silhouette with a subtle boot cut leg shape. 

Worn with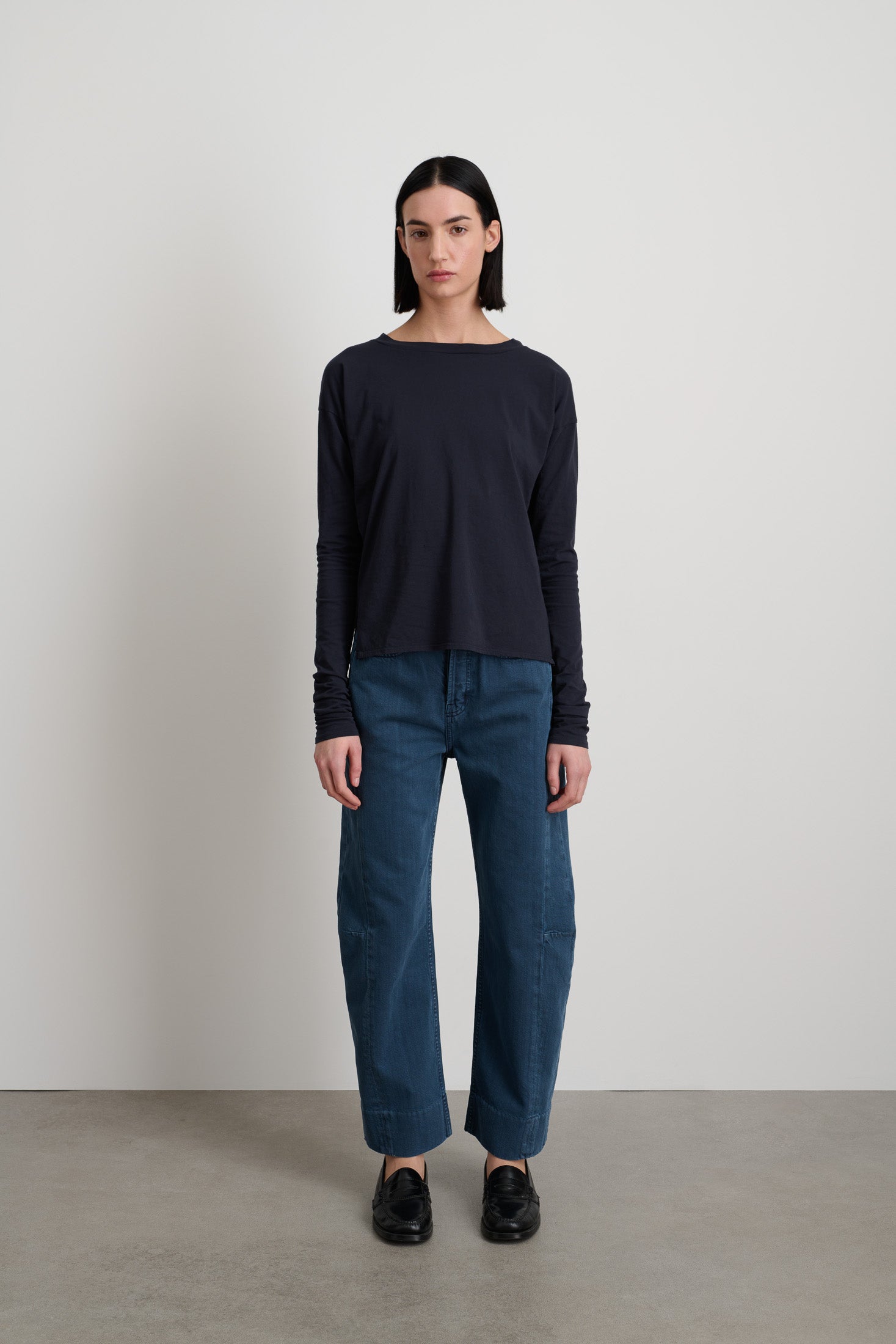 B Sides Long Sleeve Crew Marine