Cut-Off Patchwork Short Tile White
Complimentary shipping on orders of $500 or more.
Description
Our Cut-Off Vintage Patchwork Short with a relaxed la garçonne feel.
Each pair is 1/1 and patchworked with reclaimed denim.  A slouchy fit, and a versatile length that can be worn straight, flipped or with a rolled up hem.
Worn with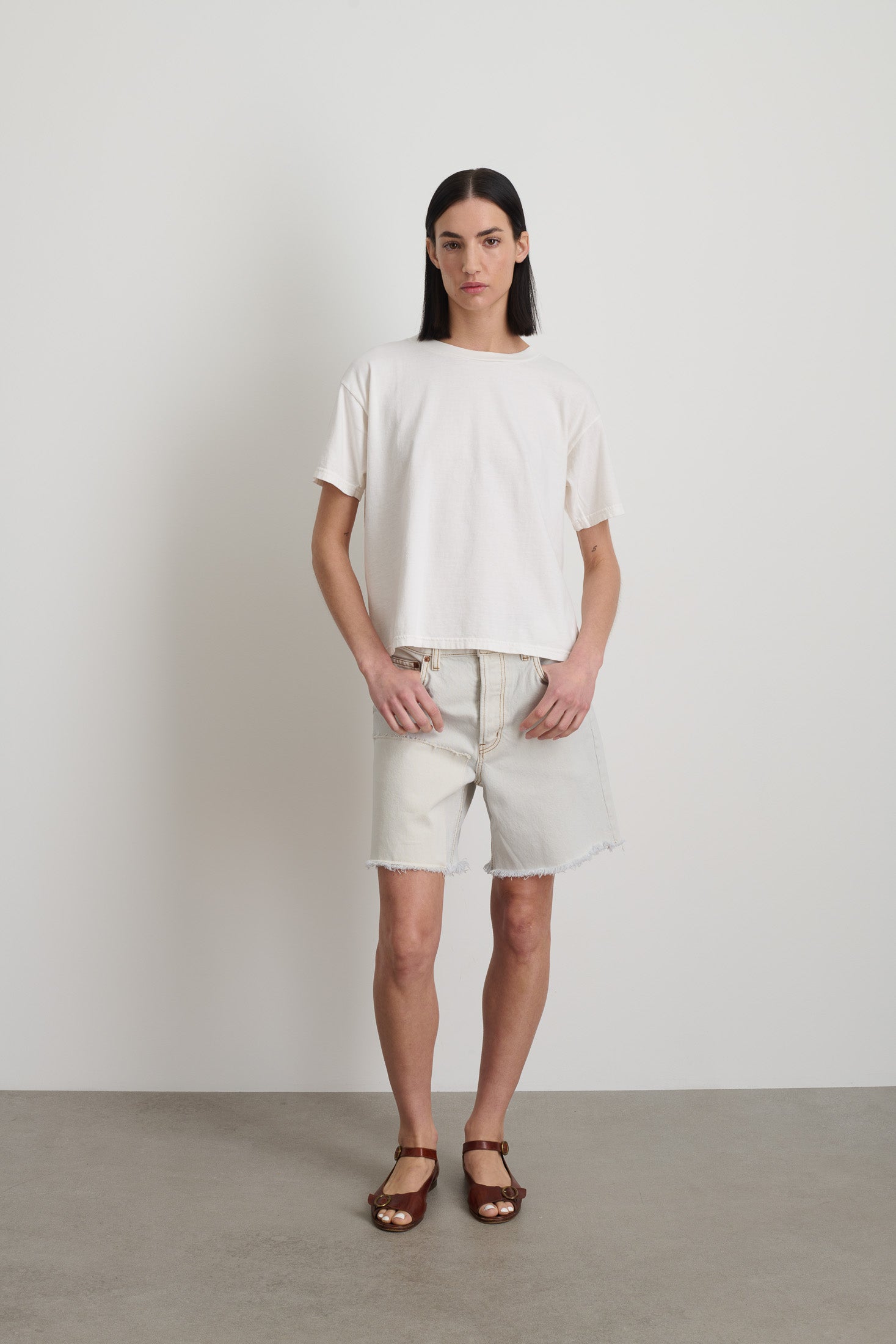 B Sides T-Shirt Chalk Overdye